CONTACT
Booking
Company: Calv'ry Music
Contact: Libby Files
Email: stoneycreekbluegrass@gmail.com
Phone: 304-268-1785
Stage Plot: PDF JPEG PNG
Publicity
Company: Clinch Mountain Promotions
Email: clinchmountainpromotions@gmail.com
Distribution
Company: Alliance Entertainment
Phone: 800-329-7664
Company: CD Baby
Phone: 800-289-6923
MEDIA
Photos: 2021 Band Photo 72dpi | 2021 Band Photo 300dpi
8x10 Publicity Photo 72dpi | 8x10 Publicity Photo 300dpi
DJs and Broadcasters - Download the latest radio singles from AirPlay Direct: Live On Location and Memories & Tears. To download 320kbps MP3s, visit Soundcloud.
To request a physical CD, or zip files by Dropbox, email: stoneycreekbluegrass@gmail.com.
Retailers - Contact our distributer Alliance Entertainment for physical CDs (or deal direct by emailing: stoneycreekbluegrass@gmail.com).

---
BIOGRAPHY

During its 20+ years of entertaining bluegrass audiences in the Mid-Atlantic region, Stoney Creek Bluegrass Band has been named "West Virginia's classic bluegrass band" by

Around the Panhandle magazine, and praised as "mainstream bluegrass at its best" by Bluegrass Unlimited magazine.

"We try to put on a show that will entertain any music fan, even if they don't consider themselves a bluegrass fan," says vocalist Libby Files. "Our music ranges from hard driving traditional bluegrass to bluegrass gospel and some slower dance numbers." Files also describes the music as "down-home." "It reminds you of the kind of atmosphere you were around as a kid. It's farmland stuff people can relate to. Just good, old down-to-earth music."

"Libby is among the rising number of female vocalists who are making a big impact on bluegrass music," said Frank Jurney, founder of Virginia's Berryville Bluegrass Series.

In 2020, Stoney Creek released the single "A Miner's Life." Originally recorded by Charlie Waller and the Country Gentlemen, Stoney Creek's recording spent five weeks at No. 1 nationally on the Roots Music Report Top 50 Bluegrass Song Chart (based on radio airplay). The song spend six weeks at No. 1 on the Bluegrass Jamboree's Top 15 Chart. "A Miner's Life" was featured on West Virginia Public Broadcasting's Inside Appalachia program and was among the top played songs for 2020 on numerous bluegrass radio stations.

"This song, the composition, the recording is pure genius,"

according to bluegrass enthusiast Ed Henry.

Also in 2020, Stoney Creek Bluegrass Band partnered with Southern States Cooperative to promote stores located near the band's concert appearances.

The band has seen radio airplay with original songs including "Come Stay Awhile," "Never Tell Me," "The Traveling Song," "Thirty Years" and "Fast Train." The band's music videos have gained a following on social media, due in part to their reflection of the traditional bluegrass sound and rural lifestyle. "Fast Train" reached No. 1 nationally on the Roots Music Report Top 50 Bluegrass Song Chart. The single "Thirty Years" spent two weeks at No. 1 on the same chart.

In Sept. 2018, Stoney Creek partnered with the Boot for an exclusive premiere of the "Fast Train" music video. The Boot, one of the top country music sites, praised the video's "stunning sights" and said the band is "known for fusing bluegrass traditionalism with gospel sensibilities."

Al Shusterman, host of Bluegrass Backroads on KUBU FM, noted the band's

"great traditional songs, fine vocals and superb musicianship."

Katy Orr-Dove, general manager of Orr's Farm Market and Live Bluegrass Weekends, said Stoney Creek "brings a signature sound to bluegrass favorites."

Stoney Creek Bluegrass Band features Libby Files on vocals and bass, Brett Smeltzer on mandolin and vocals, Kenton "Red" Catlett on guitar and vocals, and Troy Stangle on banjo, resonator guitar and vocals.

---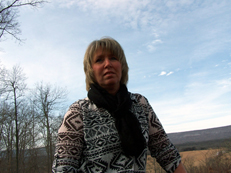 LIBBY FILES - bass and vocals
Stoney Creek was founded by bassist and vocalist Libby Files. "Libby is among the rising number of female vocalists who are making a huge impact on bluegrass music" - Berryville Bluegrass Series promoter Frank Jurney.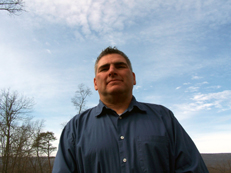 BRETT SMELTZER - mandolin and vocals

Brett spent several years touring and recording with one of Maryland's premiere bluegrass acts, Jack Sanbower and the No Leeway Band. Brett is also a bluegrass broadcaster, serving as host of "Bluegrass Retrospect" on The Bluegrass Jamboree on Friday evenings. Brett endorses Davis Mandolins and MBC Custom Straps.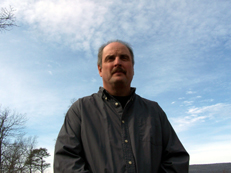 TROY STANGLE - banjo, resonator guitar and vocals

Troy previously played banjo and dobro with All4Hym, who recorded on the Rural Rhythm Christian label. Troy also played and recorded with Nickel Misery Bluegrass Band. His stage and studio experience made Troy a logical pick for Stoney Creek.

"Troy displays a vast array of versatility and uniqueness in his banjo skills," according to the band's mandolin player Brett Smeltzer. "He is a veteran with a musical talent that is not overpowering, but what audiences will appreciate and find very pleasing to the ear. It's great to have Troy on board with Stoney Creek."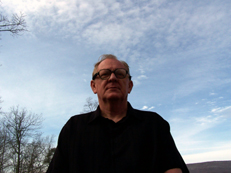 KENTON "RED" CATLETT - guitar and vocals
"When I was first getting into bluegrass music nearly 30 years ago, Kenton was the first person that I started playing music with ... rather quickly focusing on both harmonies and arrangement," according to Brett Smeltzer.
Kenton's songwriting, vocal and guitar skills have propelled his original songs, including "Fast Train" and "Thirty Years," to No. 1 on bluegrass radio charts.


---